07
20
Thursday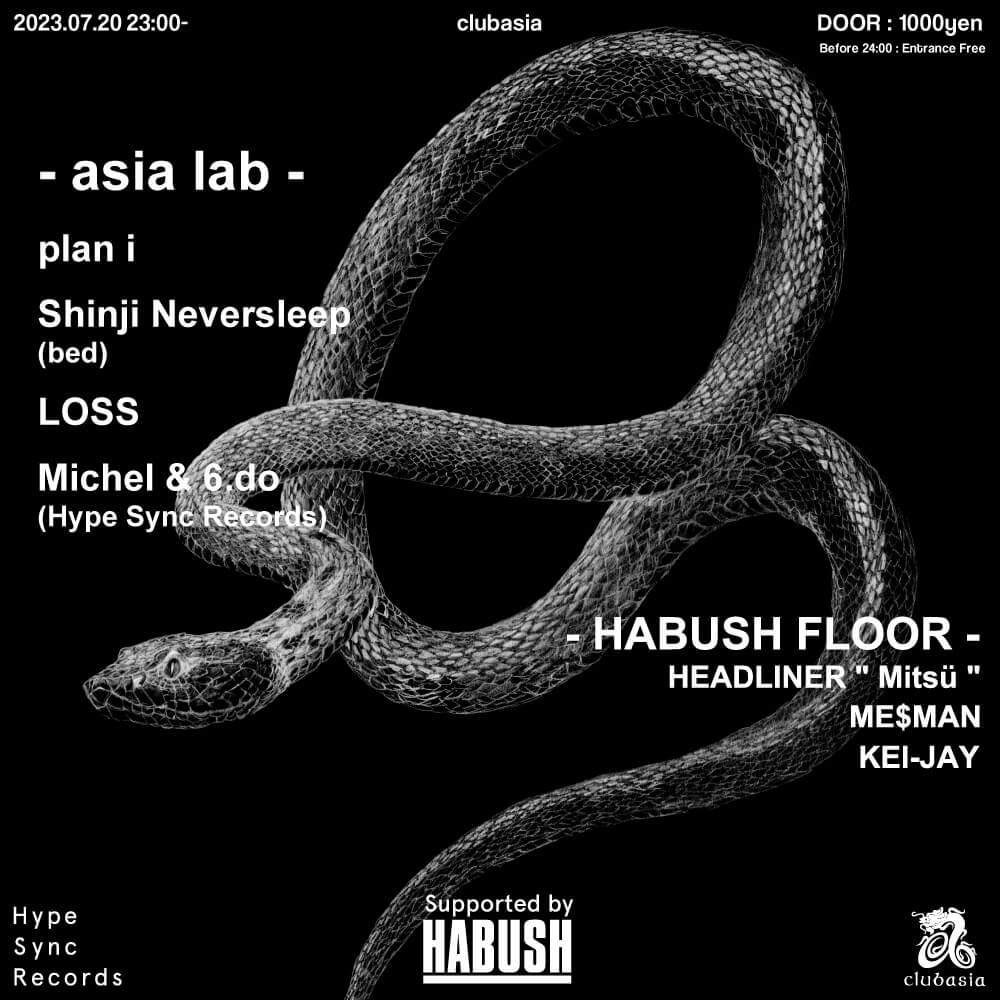 Hype Sync Records,clubasiaが毎月第3木曜日深夜に始めたパーティー"asia lab"
今回はbedよりShinji Neversleep、Creative Production team " LOSS "、electronic unit " plan i "がラインナップ。
また、今回はHABUSH FLOORも展開される。
平日深夜、ご来場お待ちしております。
Hype Sync Records,clubasia started a party "asia lab" at midnight on the 3rd Thursday of every month.
Shinji Neversleep, Creative Production team "LOSS", and electronic unit "plan i" from bed this time.
In addition, HABUSH FLOOR will also be deployed this time.
We are looking forward to seeing you at midnight on weekdays.
MUSIC : techno, tech house , etc...
Admission is free for visitors from overseas!!
DOOR: ¥1,000
Before:24:00FREE
■LINEUP
- asia lab FLOOR - 
plan i
Shinji Neversleep(bed)
LOSS
Michel & 6.do (Hype Sync Records)
Presents by clubasia & Hype Sync Records

VJ @isana_prince
Art Director @kotaroyamada_jp
Camera @sora075_
- HABUSH FLOOR - (AtoZ)
HEADLINER " Mitsü "
ME$MAN
KEI-JAY